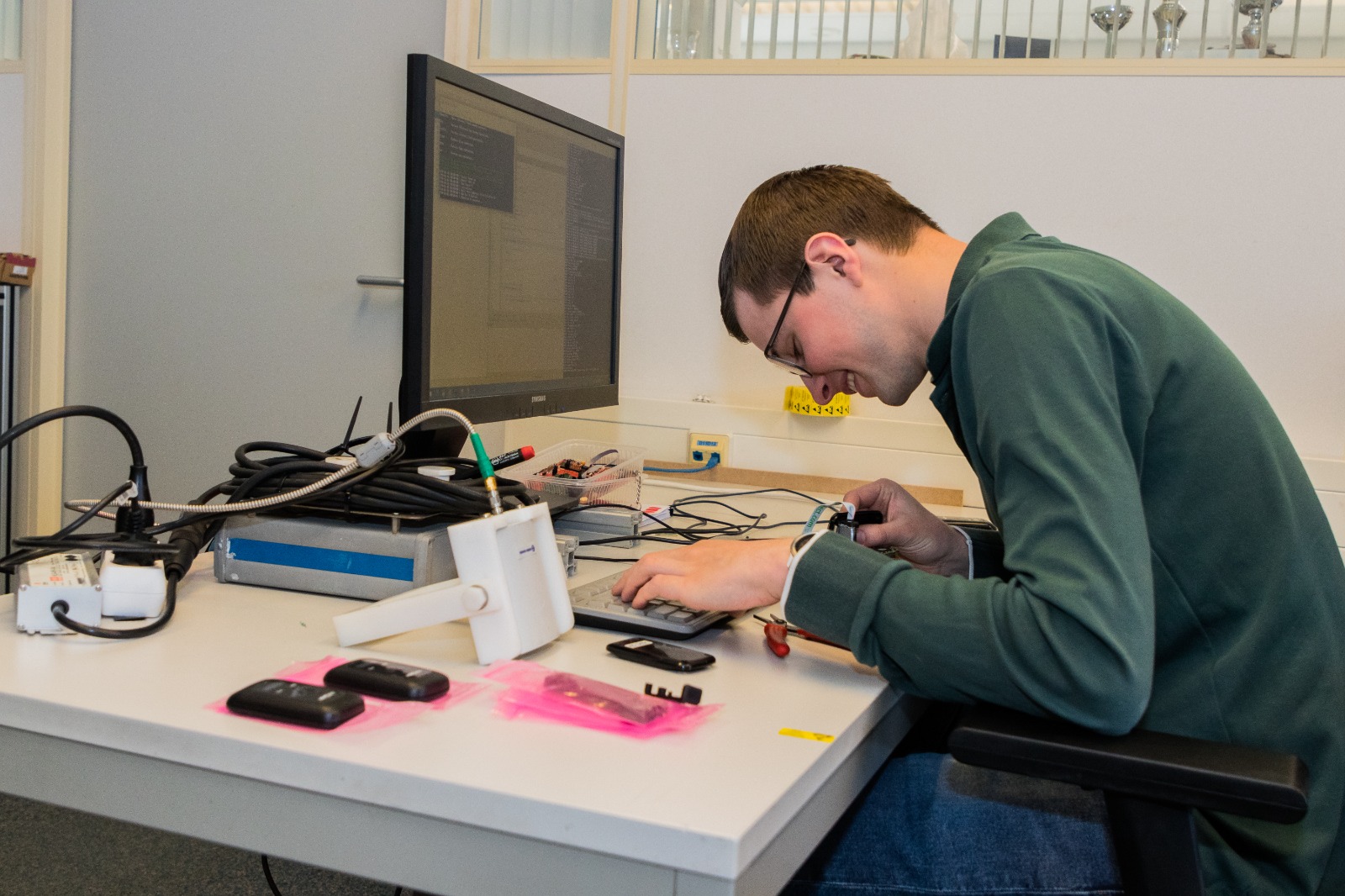 Elektronica schakelt snel, zo ook wij! Reageer via ons online formulier en klik op verzenden. Per direct ontvangt jouw toekomstig leidinggevende of teamlid jouw sollicitatie en plant een kennismakingsgesprek met je in. We nemen wel de tijd om kennis te maken en zijn geïnteresseerd in wat je wil en wat je kan.  Zo weet je bij de eerste kennismaking meteen met wie je komt te werken en doorlopen we de selectieprocedure persoonlijk en vlot.
CONTRACTVOORSTEL
Bij een wederzijdse klik ontvang je van onze human resource afdeling een contractvoorstel om te gaan werken op een van onze locaties, allen met dezelfde aantrekkelijke arbeidsvoorwaarden zoals een goed pensioen, 25 verlofdagen en reiskostenvergoeding. Plus, als je daar behoefte aan hebt, een flexibel werkrooster waarbij je je werkdag mag starten tussen 06.45 uur en 08.30 uur.
IN DIENST
Welkom bij de MACH Technology Group! We wensen je veel succes met het volgen van een kort introductieprogramma en veel plezier bij het leren kennen van je nieuwe collega's. We bieden iedereen alle kansen om zich te ontwikkelen en nodigen je uit deze kansen te pakken. Maar andersom leren wij ook graag van jou. Laat het altijd weten als je ideeën hebt of vindt dat iets beter kan. Ontwikkelen en groeien doen we samen.